Cannabis SaaS company GrowFlow added Director of Product Management Scott Edwards and Product Success Manager Cynthia Huang to its product development team. Prior to joining GrowFlow, Edwards served as chief innovation officer and EOS integrator at Alliance Safety Council, and as founder and vice president of products at OutStart, Inc. Huang was a marketing manager at Wander.
"We are thrilled to welcome Scott and Cynthia to the GrowFlow team," said GrowFlow Chief Executive Officer Travis Steffen. "They each bring a unique level of product development expertise and executive experience to our team that will enable us to better execute on our vision. With their leadership, we will drive our innovation and products further and continue to build new, improved models of cannabis software to benefit our customers across the country."
---
Tricia Kaelin joined cultivation and manufacturing company 1933 Industries, assuming the role of chief financial officer from departing CFO Stephen Radusch. Kaelin brings to the company more than twenty-five years of experience in financial management, accounting, and public company financial reporting.
"Tricia is a dynamic leader and her wealth of experience and deep understanding of the company's positioning makes her the ideal candidate to execute on our strategy," said 1933 President Eugene Ruiz. "Our continued focus on expense reduction and adherence to cost controls are some of the necessary measures we have implemented to adapt to the changing environment and ensure the long-term success of the Company. We look forward to working with Tricia as we refine our financial strategy to optimize our operations and build a solid path to profitability."
---
Geoff Miachika stepped down from his role as chief financial officer at Nevada-based cultivator Flower One Holdings. The vacancy will be filled by Interim CFO David Kane who previously served as CFO for Xtreme Cubes Corporation, Tryke Companies, Aerovoice, EagleRider, and Aquarium of the Pacific.
"David brings an exceptional level of finance and accounting depth to Flower One, having worked at the CFO level across multiple related business sectors, including in the cannabis and wholesale distribution markets," said Ken Villazor, president and chief executive officer at Flower One. "In addition, David is a local Nevadan who will further enhance our company's connectivity to and understanding of the Nevada market. David's appointment further strengthens our U.S. leadership and operations teams and is a strategically important step as we continue to grow our product offerings to the seventy cannabis retailers across Nevada. With Geoff remaining on as an advisor to our team, we believe David's transition to interim CFO will be seamless."
---
Oklahoma-based cultivator Stability Cannabis promoted Drew Clayton to vice president of operations and member of the executive committee. Clayton joined the company in 2018 and previously served as operations manager.
---
ZuRI CBD partnered with New York Times bestselling author Dr. Ian K. Smith who will provide formulation expertise and customer education services. Smith is a regular guest on Good Morning America, The Oprah Winfrey Show, The Doctors, The Today Show, and The View.
"We see this partnership with Dr. Ian as a way to reach an even broader audience and reinforce our commitment to providing top of the line CBD products," said ZuRI President and Founder Scott Raybuck. "Dr. Ian perfectly embodies ZuRI and what we, as a brand stand for. In addition to his dedication to helping people on their journey to health, he is an excellent example of bringing holistic health and traditional medicine together."
---
Canada-based Aurora Cannabis appointed Miguel Martin as its chief commercial officer, replacing departing CCO Darren Karasiuk. Martin transitions from his role as president at Aurora Cannabis subsidiary Aurora USA.
"This appointment allows us to take full advantage of Miguel's depth of international [consumer packaged goods] experience to drive Aurora's revenues and brand strength in our global core markets," said Aurora Cannabis Executive Chairman and Interim Chief Executive Officer Michael Singer. "Miguel has a proven track record of running profitable global sales and marketing teams in complex, highly regulated industries that are adjacent to cannabis. His new role at Aurora is indicative of our commitment to combining sales and marketing excellence with driving profitability in our core businesses."
---
Eric Gharakhanian, Ph.D. assumed the title of director of product development, health and wellness innovations at consumer product company Neptune Wellness Solutions. He joins the company from The Clorox Company where he served as a product development specialist.
"I am very pleased to welcome Eric to Neptune to accelerate our product and brand development portfolio in order to meet strong consumer and retailer demand for high-quality personal and homecare products," said Neptune Chief Executive Officer Michael Cammarata. "Eric's scientific and technical expertise, combined with his experience at Clorox will make significant contributions to Neptune's product innovation pipeline and retailer relationships as we scale our product reach and distribution nationally in the U.S."
---
Medical cannabis company Trulieve appointed David Lummas to the newly created role, chief of staff. Prior to joining Trulieve, Lummas held positions with Strive Consulting in Chicago, Sears Holdings, Wyevale Garden Centers, and international retailer Tesco.
"David's proven track record of strategic planning, organizational change management, and process improvement will support Trulieve in its expansion efforts as we continue to grow at a rapid pace, offering strategic counsel and leadership during this exciting time," said TrulieveChief Executive Officer Kim Rivers. "David understands the importance of sound business operations, an effective supply chain, and consistent profits. For that reason, he is a perfect fit for this role, and I look forward to working closely with him."
---
Several companies made changes to their directorial and advisory boards.
Charlotte's Web Holdings appointed Jean Birch to its board of directors. Birch currently serves as a director at Jack in the Box Inc., Forrester Research, and CorePoint Lodging Inc.
The board of directors at Fyllo elected Mitchell Kahn to the role of chairman. Kahn is a co-founder of multi-state cannabis operator Grassroots.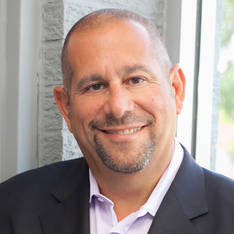 Ignite elected Greg Gilpin-Payne of International Stem Cell Enterprises and Darren Schwartz of Choice Management Corp. to its board of directors. The appointments bring the company's total number of board members to six.
Inner Spirit Holdings, parent company of Spiritleaf retail stores, added Frank Rochon to its board of directors. Rochon previously served as vice chairman and managing partner at Deloitte.
Dr. Aylia Mohammadi and Robert W.E. Laurie joined the board of directors at Nova Mentis Life Science Corp. Laurie previously served on Nova's board and will also assume the role of psychedelics regulatory advisor. Mohammadi currently serves as president and chief scientific officer at Nova Mentis Biotech Corp.
Veritas Farms appointed Robert C. Schweitzer to its board of directors. Schweitzer currently holds board positions with multiple publicly traded companies, including 1-800-PET-MEDS and Envision Solar International.
Navdeep Dhaliwal resigned his seat on the board of directors at Supreme Cannabis.
---
Have new hire or promotion news to share on Cannabis Career Watch? Send your press release to [email protected].
Credit: Source link